Letter from the Chairman
Dear Shareholders, dear Readers,
The 2022 fiscal year was an excellent year for our company with a remarkable result: For the first time in at least two decades, Beiersdorf delivered double-digit organic sales growth. In fact, we even managed to grow more strongly in Consumer and tesa, our two business segments, than we had expected at the beginning of the fiscal year. Our outstanding performance is a clear indication that our C.A.R.E.+ strategy is working and that our brands remain as strong and relevant as ever, even in volatile times.
We are very proud of this excellent outcome and the profitable growth we have achieved, seeing as 2022 was also a challenging year in many respects. It was marked by the war in Ukraine, geopolitical upheaval, high inflation, and dramatic cost increases as well as numerous bottlenecks in the supply chain. It was a year full of uncertainty and multiple crises that presented us with major challenges in almost all parts of the company. Despite these adverse conditions, we were able to hold our own extremely well with our leading international brands such as NIVEA, Eucerin, La Prairie, Hansaplast, and tesa. We saw rising demand in all regions and were even able to expand our market share significantly.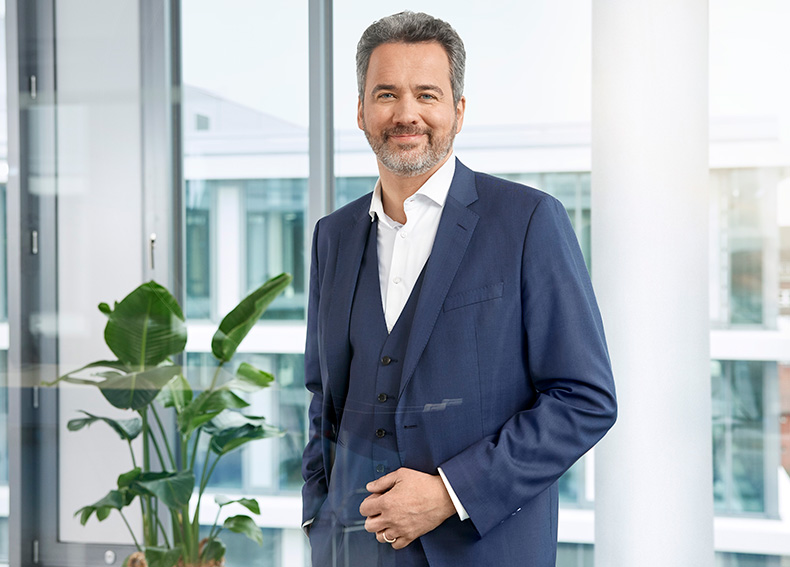 Profitable Growth: Significant Increase in Sales and Earnings
As a result, our Group sales climbed by 15.4% nominally to €8,799 million (previous year: €7,627 million) and by 10.2% organically. The operating result (EBIT), excluding special factors, increased from €993 million in 2021 to €1,158 million, resulting in the EBIT margin improving to 13.2% (previous year: 13.0%). Our positive business development in 2022 can also be seen in the performance of our share price in 2022. With growth of 18.6%, we outperformed both our national and international competitors.
The Consumer Business Segment generated strong sales revenue of €7,131 million in 2022 (previous year: €6,129 million). This represents a nominal increase of 16.3% and an organic increase of 10.5%. All regions and brands contributed to the double-digit growth. I am thrilled to announce that our Derma business with Eucerin and Aquaphor achieved a milestone with nominal sales revenue of over one billion euros for the first time. With organic sales growth of 23.9%, nominal sales rose to €1,026 million (previous year: €790 million). This record-breaking accomplishment demonstrates the strength of our Derma business and the genuine value it provides to our consumers. The EBIT excluding special factors for the Consumer Business Segment climbed from €740 million to €880 million in 2022, resulting in an EBIT margin of 12.3% (previous year: 12.1%).
Following an already successful 2021 fiscal year, tesa again achieved strong sales revenue growth of €1,668 million in 2022 (previous year: €1,498 million) despite a difficult global market environment. This represents a nominal increase of 11.3% and an organic increase of 8.8%. The Industry division, which handles business directly with industrial customers and industry trade, and the Consumer division, which comprises sales to end consumers and tradespeople, both recorded a considerable increase in sales. Electronics and automotive in particular continued to show clearly positive sales trends. The EBIT excluding special factors for the tesa Business Segment increased to a total of €278 million (previous year: €253 million), resulting in an EBIT margin of 16.7% (previous year: 16.9%).
Outperforming the Industry
In 2022, we put a great deal of effort into realizing our sustainability goals as part of our CARE BEYOND SKIN sustainability agenda. That is why we are proud and delighted to have been awarded a triple-A rating by the renowned nonprofit organization CDP – a remarkable achievement in our sustainability journey! Out of over 15,000 companies, we are one of only 13 companies worldwide to have triple-A scores for target setting, performance, and transparency in climate change, deforestation, and water security. We have made great efforts around the globe over the past years to drive the transformation of our business. CDP's triple-A rating is a tribute to our efforts to become a leader in our industry for environmental sustainability, not only in setting ambitious targets but also in taking action and being transparent.
We are also pushing ahead with our digital transformation. Our investments in recent years are paying off, especially in our e-commerce business. Over the past fiscal year, we have seen significant growth of 17% in e-commerce, positioning us among the top performers in our industry. This growth is particularly noteworthy as it continues to outpace the growth of offline sales, with e-commerce growing nearly twice as fast. This trend highlights the growing importance of e-commerce for our company and our continued success in the digital marketplace.
Strengthening Our Market Positions
In 2022, after years of successful collaboration, we acquired a majority stake in S-Biomedic, a life science company and frontrunner in the field of skin microbiome research. With this acquisition, we are strengthening our expertise in the field of acne treatment and increasing our innovative strength in line with our C.A.R.E.+ strategy. We are excited to join forces in the dynamic and promising field of skin microbiome research.
We tapped further growth potential by launching Eucerin Sun products in the United States, the world's largest sun care market. Furthermore, we significantly expanded our portfolio in the prestige cosmetics segment and strengthened our market positions in the United States, China, and Korea substantially by acquiring Chantecaille Beaute Inc. in the United States. We believe the brand has great potential and wish to grow Chantecaille into a leading premium beauty care company.
As previously announced, we introduced a new operating model for our core brand NIVEA that has already proven successful in marketing our Derma, Health Care, and Luxury brands. We intend to develop and implement campaigns that are fewer, but better and bigger for our many products that are part of the NIVEA brand. The goal is to bring greater clarity and consistency to our messaging and brand identities. We initiated this approach last year and are committed to implementing it at full speed this year.
Focusing on Further Long-Term Growth
2023 marks a special year for Beiersdorf's home as we will be moving into our new Group headquarters in Hamburg. We are creating the Beiersdorf Campus at this location, a working environment that is forward-looking while simultaneously reflecting the unique and rich history of our company and brands. With its sustainable and timeless architecture, the new campus lays the foundation for further growth and also places the focus on the well-being of our employees.
The well-being of our employees is extremely important to us, not least because the past few years in particular – years marked by much uncertainty and crisis – have revealed just how passionate and loyal our employees are in their efforts and undertakings. We are extremely grateful to them for this exceptional level of dedication and for their high degree of flexibility. We are proud to be able to work with such motivated and skilled people.
We would also like to thank you, our shareholders, for your trust, your loyalty, and your critical support.
Even though fiscal 2023 will continue to be dominated by a great deal of market upheaval and uncertainty, I am convinced of our ability to continue driving profitable growth and delivering value to our stakeholders and consumers. Our strong performance of 2022 has set the foundation for an exciting future, and I am eager to see what the next year will bring.
Sincerely,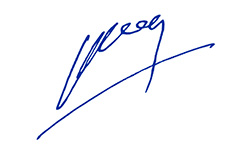 Vincent Warnery
Chairman of the Executive Board