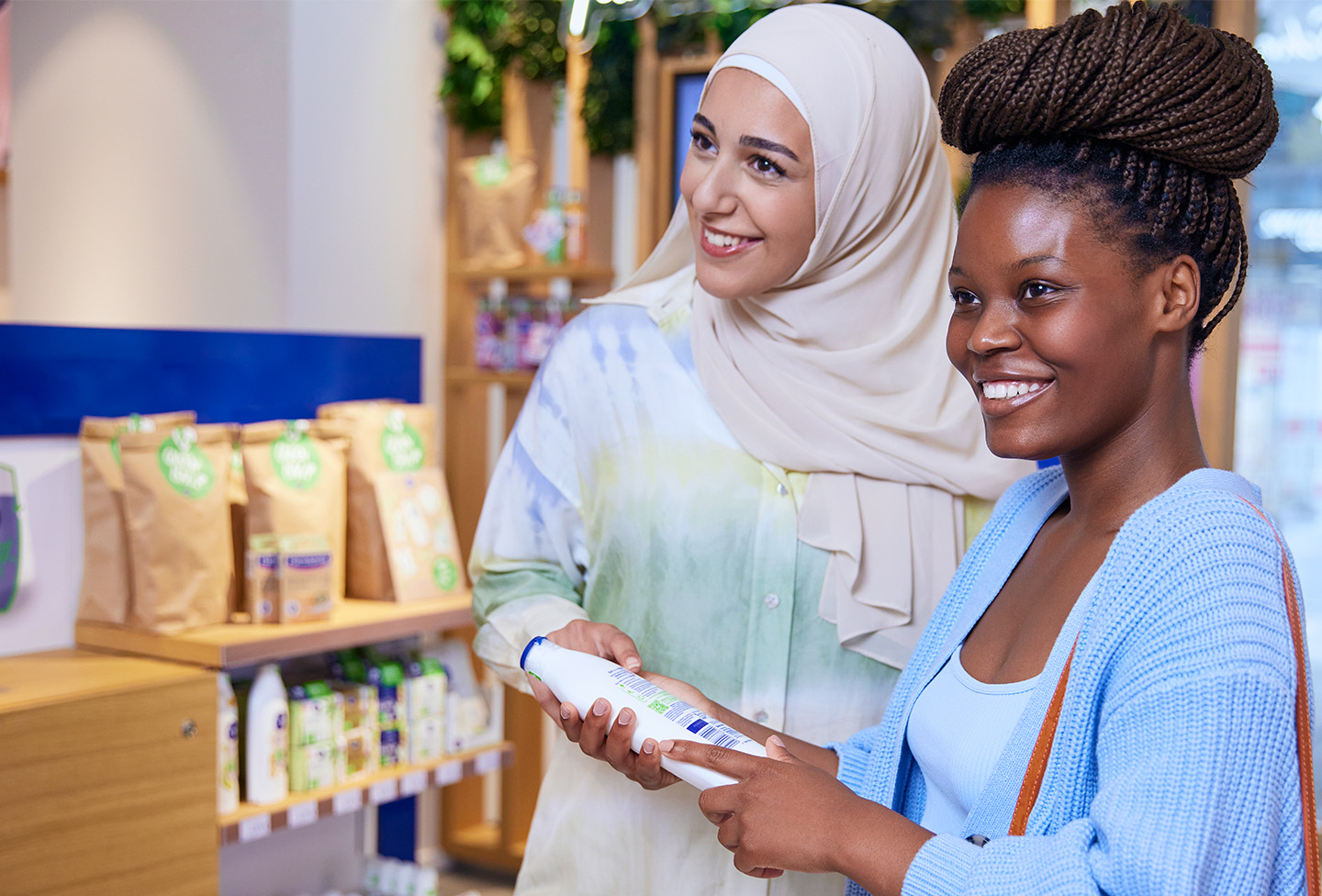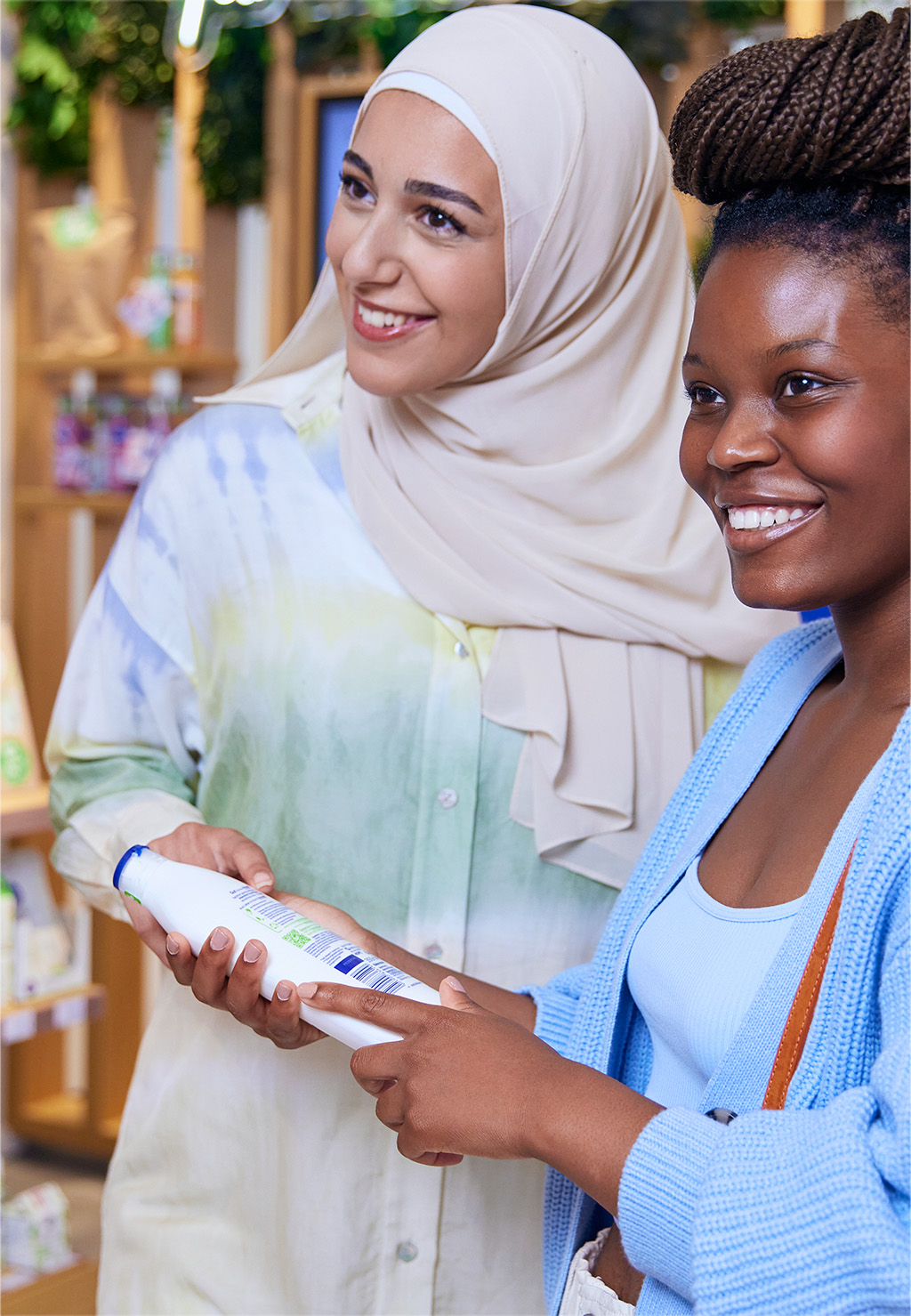 Growth by people
Diversity +
Diversity +
Inclusion
Inclusion
= Chance
= Chance
Why is diversity & inclusion so important? And why does it have to be managed? For Misel Ahom, one thing is certain: Diversity & Inclusion (D&I) is a critical success factor – and it is essential to ensure continued growth at Beiersdorf.
Why is diversity & inclusion so important? And why does it have to be managed? For Misel Ahom, one thing is certain: Diversity & Inclusion (D&I) is a critical success factor – and it is essential to ensure continued growth at Beiersdorf.
Why is diversity in its workforce so important to Beiersdorf?
Misel Ahom: Our experience shows that having employees with different perspectives, experience, and skill sets boosts our creativity and innovative strength. Their diverse problem-solving approaches and improved decision-making capabilities lead to a more engaged and motivated workforce. This is supported by a growing body of research that advocates the business case for D&I. For example, a 2018 study by McKinsey found that companies which are in the top quartile for ethnic and cultural diversity are 33% more likely to have higher-than-average profitability. Similarly, a 2019 report by Deloitte found that organizations with a more diverse board of directors have higher returns on equity and sales compared to those with a less diverse board. In today's global and rapidly changing business environment, D&I is essential for staying ahead and adapting to new challenges. At Beiersdorf, we are convinced that D&I enables us as an organization to be more competitive, innovative, agile, and flexible in this increasingly volatile world.
"We want to be the honeypot for diverse talent."
Misel Ahom
Global Diversity & Inclusion Director
How else can Beiersdorf improve in terms of D&I?
Misel Ahom: Our goal is to build a leadership and employee base that reflects the diversity of our consumers and the communities in which we operate, one which embraces differences and stands for inclusion. However, none of the aforementioned benefits of diversity can be leveraged unless we also embed a culture of inclusion and respect. We are therefore striving to become the company of choice for diverse global talent, by encouraging a truly inclusive 'we' culture in which everyone feels a sense of belonging and has equitable opportunities to succeed. It is important to remind ourselves that generally-speaking 'talent is distributed equally, but opportunity is not'. But talent and potential do not differ according to gender, nationality, ethnicity, religion or belief, disability, age, sexual orientation or identity. Hence, it is up to us to ensure that we are very focused when it comes to gaining access to a broader talent pool, becoming the employer of choice, and staying ahead of our competition. In short: We want to be the honeypot for diverse talent!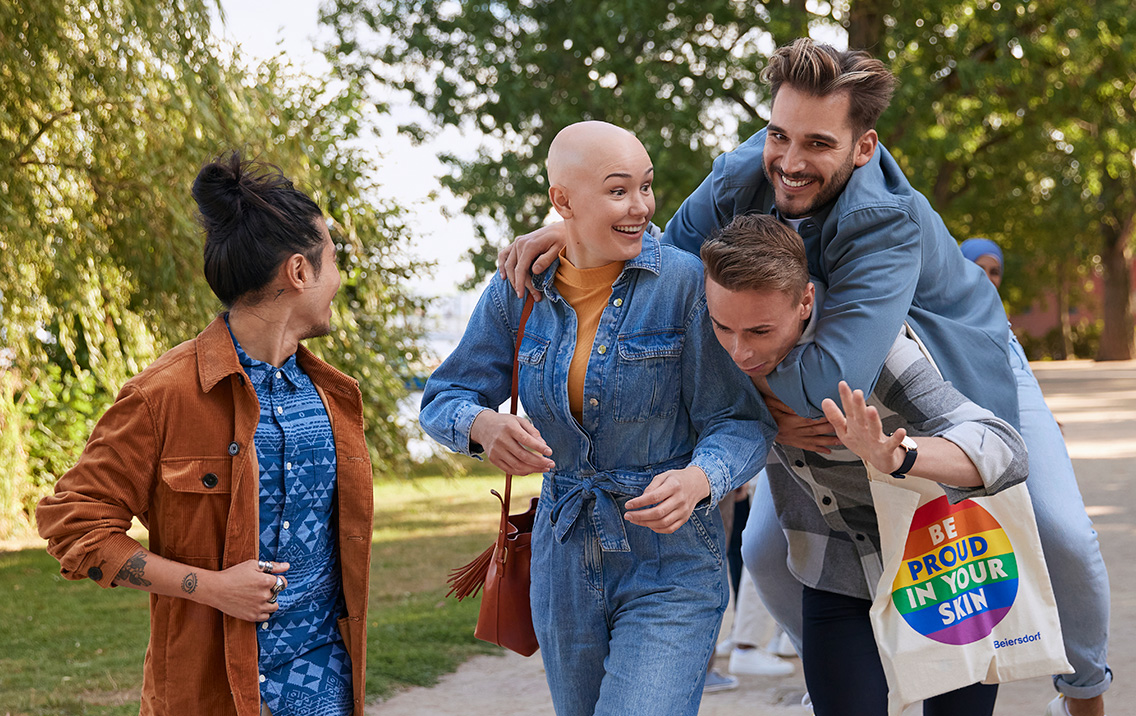 How is Beiersdorf approaching D&I on a corporate level?
Misel Ahom: D&I is a key pillar within our overall corporate strategy at Beiersdorf and it is fully endorsed by top management. Since January 2021, when I became Global Director for D&I, we have had a team of three people solely dedicated to driving the D&I agenda within Beiersdorf. This has enabled us to create a strategic roadmap, to set clear and measurable goals for diversity and inclusion, and to regularly track progress towards these goals. We also work hard to establish the mindset within the organization that D&I is not only an HR topic, but also a business topic that is relevant for the whole organization, due to the benefits it entails from both a people and a business perspective. With CARE firmly anchored in our company culture, we are fortunate to have many passionate colleagues from different functions across different regions who are helping us to firmly embed D&I into Beiersdorf.
Which initiatives are making the greatest impact?
Misel Ahom: We have launched so many initiatives that it is difficult to say! But it is great to see that 3 out of the top 5 Beiersdorf strengths identified by our Teampulse employee engagement survey are D&I related and significantly ahead of benchmark. This shows that our D&I initiatives are having a tangible impact on our Beiersdorf employees. And our employees' experience is critical when it comes to moving the needle on diversity & inclusion, as we firmly believe that we are stronger together. This is why Beiersdorf actively supports our fantastic employee-led grassroots communities. These communities represent the voices of our employees across different spectra to ensure they feel more supported, connected and included. To encourage women in their careers, the Women in Leadership Convention initiative and the "#Sister­hoodis­Power" community were established. To raise awareness around LGBTIQ+ topics the community "Be You @Beiersdorf" was established in 2019. And the "New Generation 50+", "WEnited" and "DAD.icated" networks bring together communities engaged in the topics of age, internationality and working fathers. All of these networks sponsor numerous high-impact and effective initiatives and activities.
Gender distribution by level (in %)

| | | | | |
| --- | --- | --- | --- | --- |
| | | Men | | Women |
| Executive Board | | 62 | | 38 |
| First management level | | 69 | | 31 |
| Second management level | | 52 | | 48 |
Gender distribution by region (in %)

| | | | | |
| --- | --- | --- | --- | --- |
| | | Men | | Women |
| Germany | | 50 | | 50 |
| Europe (excl. Germany) | | 38 | | 62 |
| North America | | 37 | | 63 |
| Latin America | | 46 | | 54 |
| Africa/Asia/Australia | | 50 | | 50 |
| Worldwide | | 46 | | 54 |
What is the importance of the many partnerships that Beiersdorf supports as part of its D&I activities?
Misel Ahom: Partnering with external organizations, including other leading companies, networks and NGOs, helps us to collectively advance our D&I agenda and enables us to more powerfully shape the impact of D&I both within and outside Beiersdorf. For example, being a member of the networks LEAD and BeyondGenderAgenda, which are both actively driving D&I, gives us a platform where we can exchange, share best practices, and partner with like-minded individuals and organizations that share similar ambitions. This ensures that we do not reinvent the wheel, but instead focus on where we can have the biggest collective impact. All members are working towards a common goal, contributing different perspectives and levels of expertise and experience. Bringing these together provides a strong catalyst for change.
COMMUNITIES AS A CULTURE GENERATOR
They are called 'BeYou', 'Working Parents' and 'Mental Health at Beiersdorf'. Or 'BEN' (Black Employee Network), 'AEN' (Asian Employee Network) and 'L.E.N.' (Latin+ Employee Network). As different as their names may be, they all pursue the same goal: Supporting the diverse needs of employees and thus promoting diversity, inclusion, and belonging at Beiersdorf.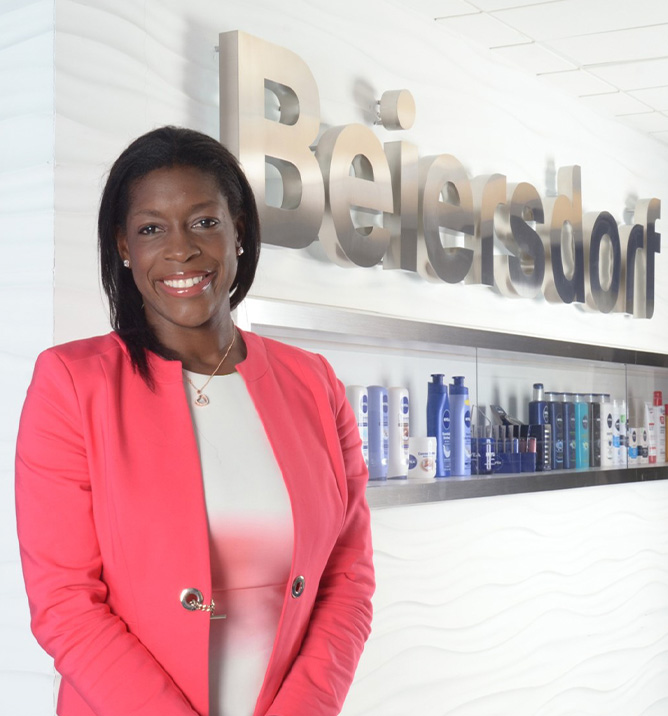 These networks, also known as Employee Resource Groups ('ERGs'), have been formed independently by passionate employees at Beiersdorf USA and Beiersdorf Canada. "The ERGs are supported by the company, as they promote cultural awareness, provide mutual support, and highlight perspectives for professional development," says Monique Forrest, Head of North America Legal Affairs at Beiersdorf. "That's because in these networks, employees share their experiences as members of a particular population group, voice areas of opportunities, and develop suggestions and activities to make improvements."
These communities are a great platform to network with fellow colleagues, spark innovative ideas and come together culturally. They also allow colleagues to create a safe space to share and learn. "The ERGs evolve depending on the needs and goals of their members," says Monique Forrest.