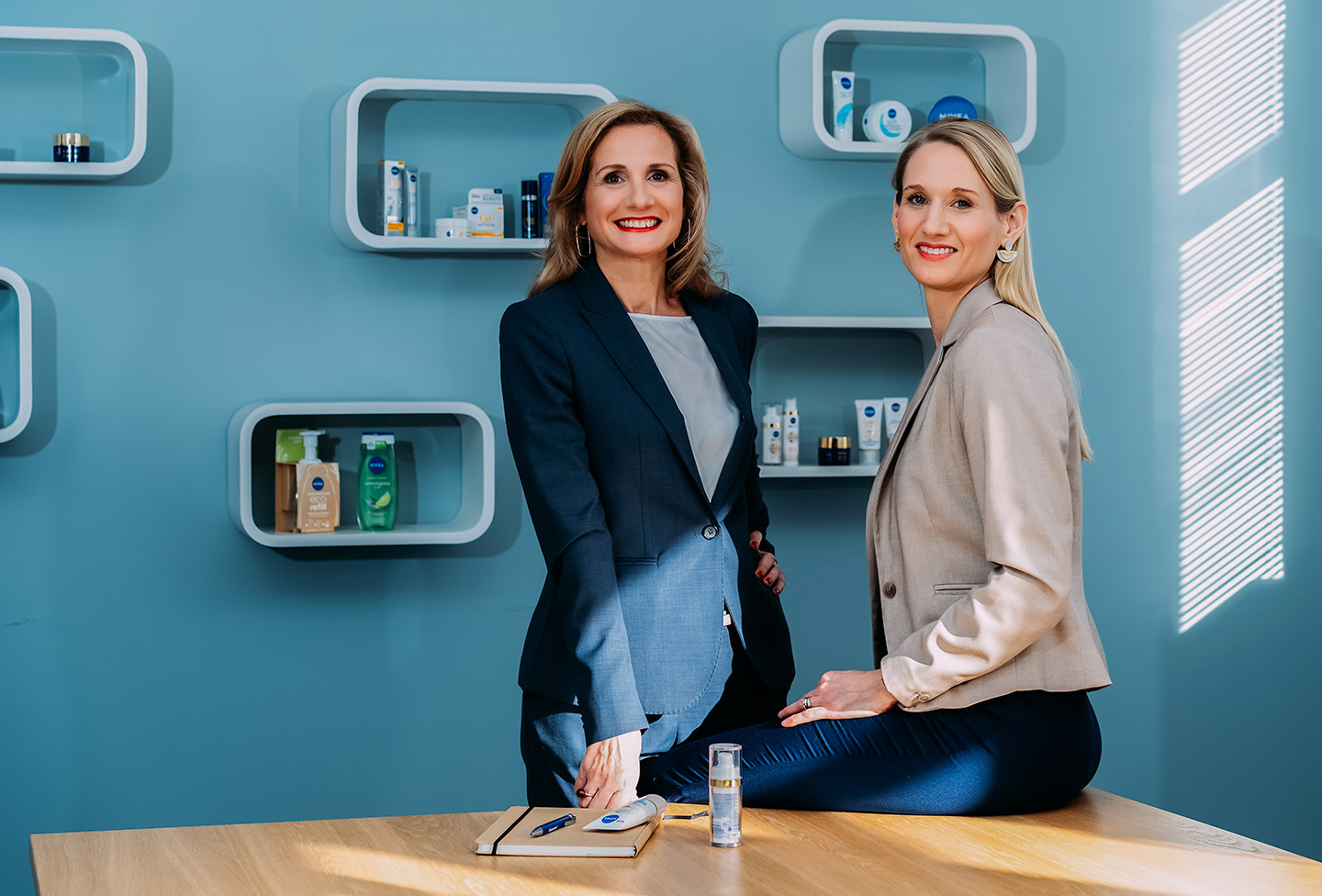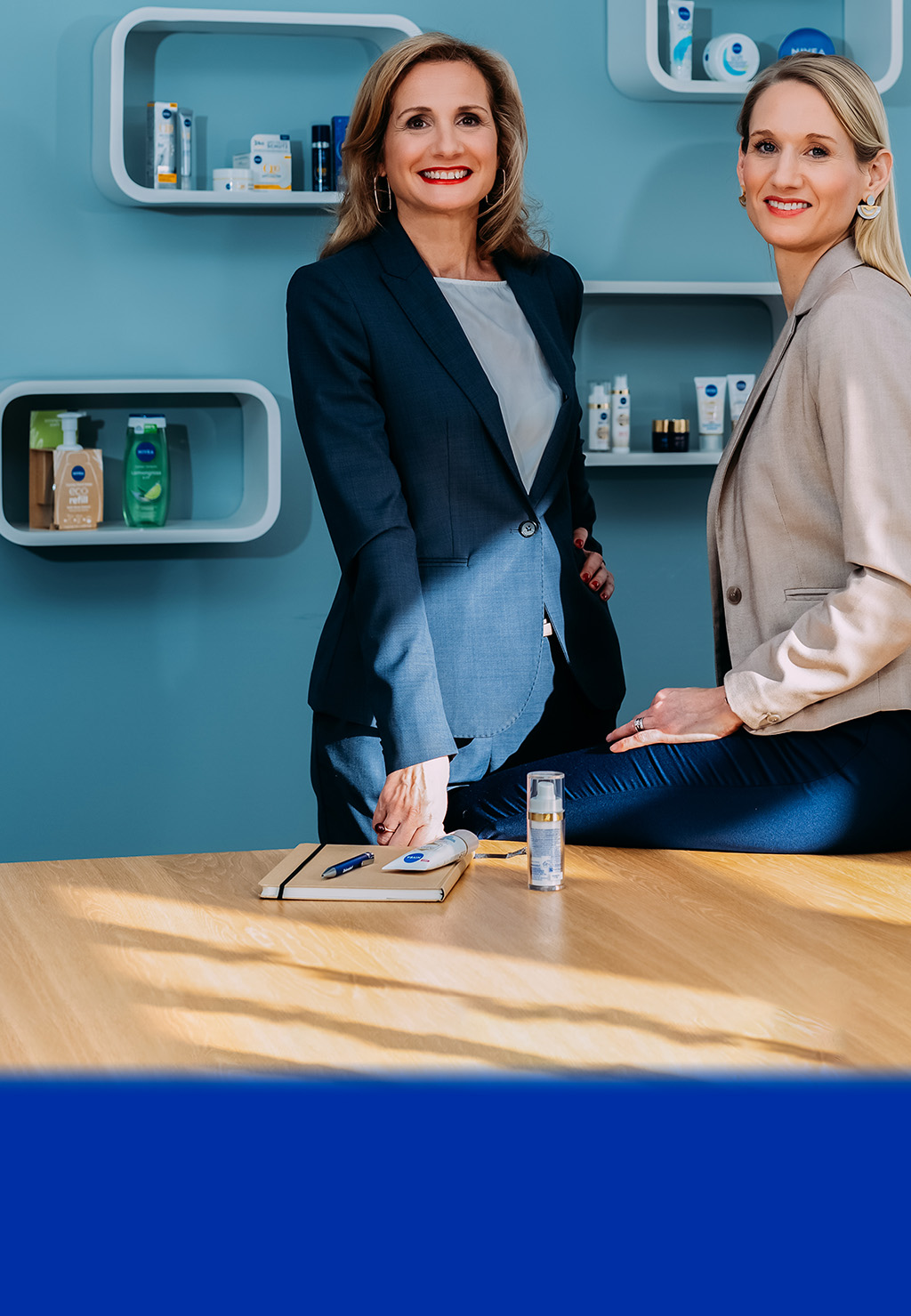 Growth by brand purpose
Global +
Global +
Digital +
Digital +
Sustainable
Sustainable
= Success
= Success
White lettering on a dark-blue background: NIVEA is one of the most well-known and popular brands in skin care. What is the future direction of the brand? What is its potential for growth?
White lettering on a dark-blue background: NIVEA is one of the most well-known and popular brands in skin care. What is the future direction of the brand? What is its potential for growth?
The NIVEA brand has existed since 1905. How important is NIVEA for Beiersdorf today?
Anna Grassano: NIVEA is exceptional in its significance. It represents our achievement of an iconic skin care brand that millions of people depend on every day. It is the most frequently chosen skin care brand worldwide and holds the top market position in 23 countries. And even with our company's many other successful brands, it remains our most important sales driver by far.
"NIVEA is an iconic brand – and it is more popular than ever before around the world."
Anna Grassano,
Regional Vice President Marketing Europe
How has NIVEA performed in recent years?
Anna Grassano: NIVEA has performed very well in recent years and has demonstrated growth in all regions in which we are active. In addition, NIVEA has allowed us to significantly expand our market share, particularly in the skin care market – and most notably in the Face Care, Body Care, and Sun categories. Recently, one of our biggest achievements has been our breakthrough innovation NIVEA CELLULAR LUMINOUS 630®, which targets the reduction of dark spots, and has enabled us to quickly establish a new segment in the mass market. Today, the NIVEA brand encompasses a broad product portfolio that meets a wide range of needs.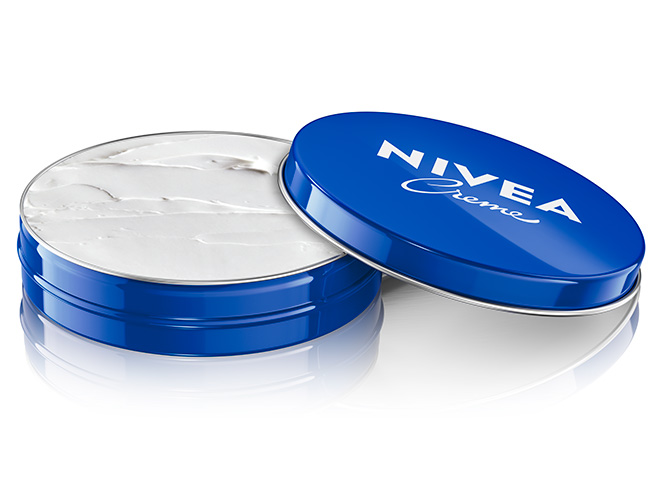 NIVEA
No. 1
World's No. 1 Skin Care Brand1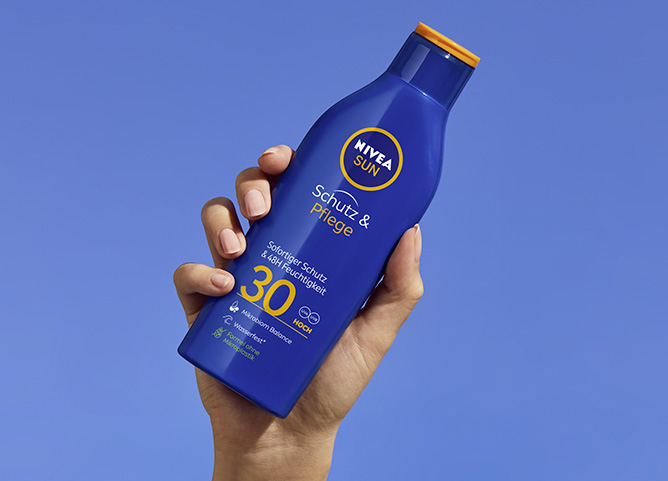 NIVEA SUN
No. 1
No. 1 sun care brand worldwide2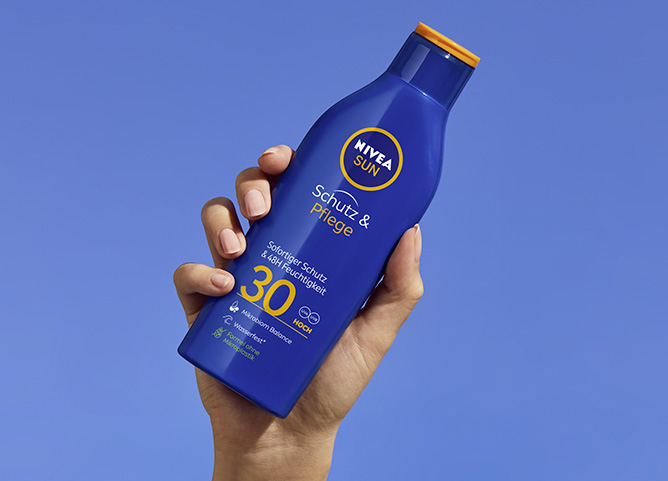 Where do you see further opportunities for growth?
Kerstin Bird: To begin with, we see growth potential in those countries where we do not yet hold leading positions. In particular, these include China, the USA and India. We also see great opportunities in providing solutions for the specific needs of people with melanin-rich skin. Furthermore, we want to strengthen our appeal among younger people. While we have identified their strong interest in skin care, compared to older people, they have a lower affinity for the NIVEA brand. We also want to grow through online sales and by expanding our digital marketing activities – for example, through precision marketing campaigns. And: We are confident that leading NIVEA more strongly as a global brand will be an important driver for our future growth.
"We see many growth opportunities for NIVEA. We will tap into these by leading NIVEA even more as a global brand."
Kerstin Bird
Vice President Brand Leadership Unit Face & Lip
What does that mean?
Kerstin Bird: The products under the NIVEA brand have been managed with a high level of individual responsibility in each of their markets. Our intention is to be more clear and consistent in our brand presence and offering going forward – and thereby continue to strengthen NIVEA as a global icon. This will be especially reflected in our innovations and campaigns. The approach here: Fewer, bigger, better. This means that we aim to create and market fewer new products and campaigns worldwide, but to make them bigger and better. Not only will this strengthen the brand, but it will also improve our efficiency. We have already made the necessary adjustments in the marketing organization, integrating all innovations into one global pipeline process and extending part of our global teams to four continents. This has enabled us to more quickly identify and understand needs, trends and segment shifts.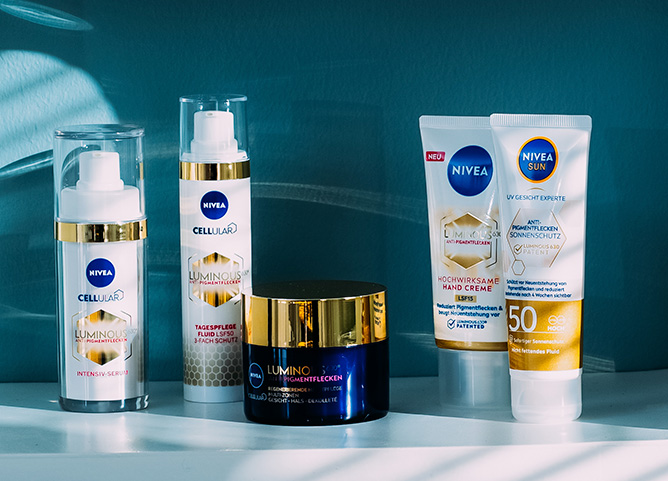 NIVEA CELLULAR LUMINOUS 630® Anti-Dark Spot
No. 1
No. 1 anti-dark spot brand in Europe3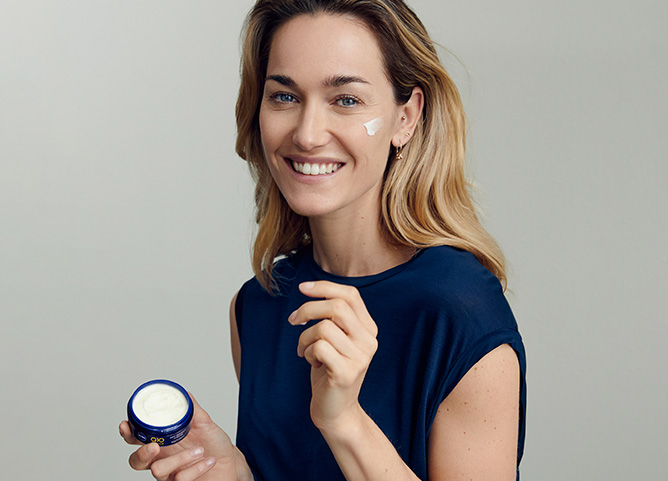 NIVEA Q10 Anti-Wrinkle Power
No. 1
No. 1 anti-wrinkle brand worldwide4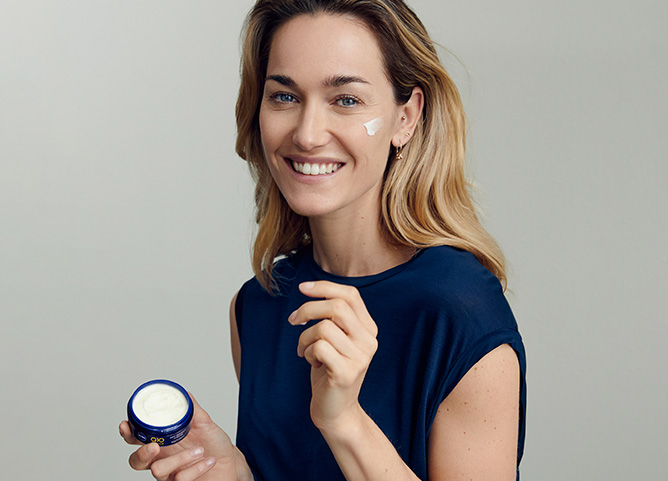 Will this also change the products themselves?
Anna Grassano: Our products – including their packaging – are currently undergoing a major change process of their own. We want our products to not only care perfectly for the skin, but also to impact the environment as little as possible. That's why we are now actively working to update our formulas. In doing so, our focus is on ingredients that meet high sustainability standards without compromising their usual quality. In 2022, we made major progress with our NIVEA Soft range in particular. The insights we have gained here will help us to position the NIVEA brand as fully sustainable and thus future-proof in the coming years.
1 Source: Euromonitor International Limited; NIVEA as an umbrella brand in the facial, body and hand care categories; Trade turnover 2021.
2 Source: Euromonitor 2021
3 Source: Nielsen Face Care Serum Category Europe, Value Sales MAT Feb 2022
4 Source: Nielsen MAT March 2022; based on defined "Anti-Wrinkle" products. Database excl. China & US.